The actors of Het Acteursgenootschap (the Dutch Actors' Society) first worked together for Pandemonia Science Theatre. They all had been acting in different plays written and directed by Tony Maples, founder of Pandemonia Science Theatre and were brought together for the very first time as the cast of "Gewetenschap" a theatre play followed by a discussion with the audience about scientific integrity and ethical dilemmas. This popular play is still very much in demand and is now played in English as "The ConScience App".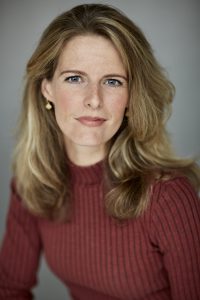 Suzanne Spliethoff – managing director, actress, moderator
Suzanne is a Dutch moderator and actress. In 2007 she graduated from the Vrije Universiteit Amsterdam where she studied Biomedical Sciences. After receiving her degree she decided to focus more on acting. She joined a theater course and attended several masterclasses in acting. Since then she was featured in a wide range of films, TV shows, commercials and theatre productions. Because of her medical background and fascination for science she has been frequently asked to present corporate movies or to moderate (online) events by hospitals, pharmaceutical companies and universities. As a moderator she is associated with Speakers Academy® and Dagvoorzitter.nl. Since 2010, she presents a weekly live TV programme on Emma TV, the tv-station of Emma Children's Hospital/Amsterdam UMC and works as a reporter for the Dutch television programme 112 Vandaag (RTL5).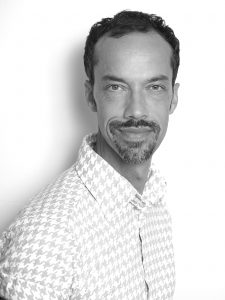 Loek van den Wijngaard – actor, writer
Loek studied Drama for a year at the University of Utrecht. He then continued his training as an actor and writer at the Hogeschool voor de Kunsten in Utrecht. He was Artistic Director at Agatha Producties and has specialized since 1996 in making, writing and performing Applied Drama for companies, organizations and institutions. He has worked as presentation coach at the Radboud University in Nijmegen. Furthermore he works as a freelance actor in commercials, television series and movies and he has also done a lot of voice-over work.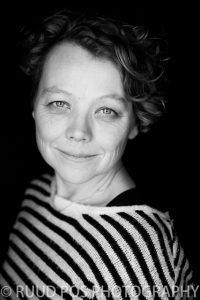 Elske Rollema – actress, writer
Elske is an all round actress and writer. In 1997 she received her Art degree from the AKI-Academy of Art & Design in Enschede and in 2003 she graduated in Performing Arts at the Koningstheateracademie in 's Hertogenbosch. She participated in several theatre festival tours with her cabaret shows and played in various short movies and stage productions. Elske was for many years a member of the Pandemonia Science Theater, giving performances and presentations at schools and the NEMO Science Museum in Amsterdam. In addition to stand-up comedy, making improvisational theatre, acting, writing and singing, Elske also develops customized theatre productions and is a training actor for several companies. Elske is also a filmmaker: she creates comedy sketches and items for E & E TV and IJburg TV and participated in a 48 hour film project (Amsterdam). She wrote, produced and directed the movie 'Om Alles' about the Dutch actress Fien de la Mar (1898-1965).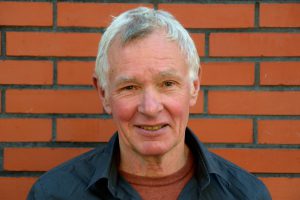 Tony Maples, freelance writer and director
Tony has a degree in English from Cambridge University. He worked as an actor in the UK with, among others, the Lindsay Kemp Company and Ken Campbell. He moved to the Netherlands in 1980 and in 1984 co-founded Pandemonia Science Theatre. He has worked as a presentation coach in many Dutch universities, and as English-language editor of NWO grant applications. He is currently a freelance writer and theatre director. For Het Acteursgenootschap he wrote and directed several plays, including '#MeTooAcademia: The Learning Curve' and 'The ConScience App'.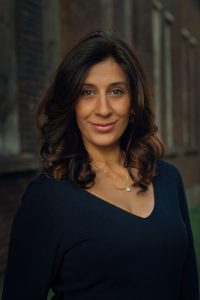 Tamara Markus, freelance actress
Tamara is a Dutch actress, presenter and voice over. She started her theatre career as a dancer of The International Dance Theatre, the only professional company with music and dance from all continents. She played Joan the Mad with Theatergroup De Kern, she played in the performance 'Rodin' by Bruun Kuijt and in 'GO!' with the Wëreldbänd (now Släpstick).  She was a member of the modern Commedia dell'Arte company 'Theatre Hotel Courage' by Katrien van Beurden, with whom she worked in Palestine, India, New York and Paris, and at the moment she is a castmember of Hotel Wonderland, the first immersive theatre project of The Netherlands. Besides this she played in several tv series, movies and in corporate movies about cybercrime, defense, communication and health. Furthermore she presented several programs for Dutch television (SBS, RTL) and works as a moderator.